Double Cunnilingus
Double cunnilingus is when two people give oral sex to a woman at once. It's pretty rare in porn and even rarer when two guys go down on a girl at once. It's a little bit impractical in some ways but double clit licking is a fantasy that many women have. It offers the opportunity for clit licking and labia and vagina licking at the same time. It shows a total devotion to the woman's pleasure and a true acceptance of her body.
Films That Feature Double Cunnilingus Scenes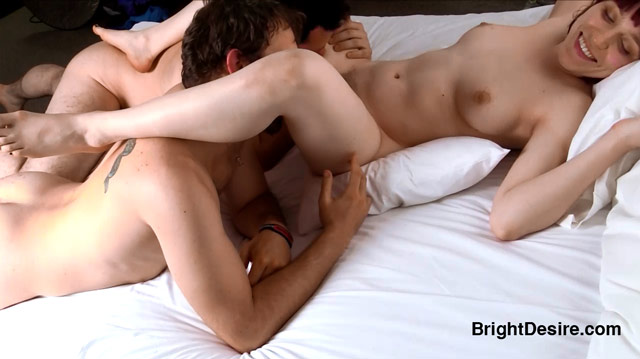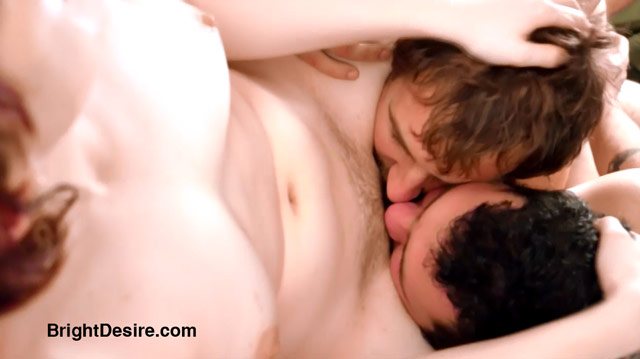 The Fantasy Project - My own feature film! A woman's research into female sexual fantasies leads her into a lush world of sensuality and taboo. In the second scene of the film, a woman ends up in bed with her partner and their best friend. It's her wildest fantasy and the two men are eager to do everything to make her come. That includes both of them going down on her at once.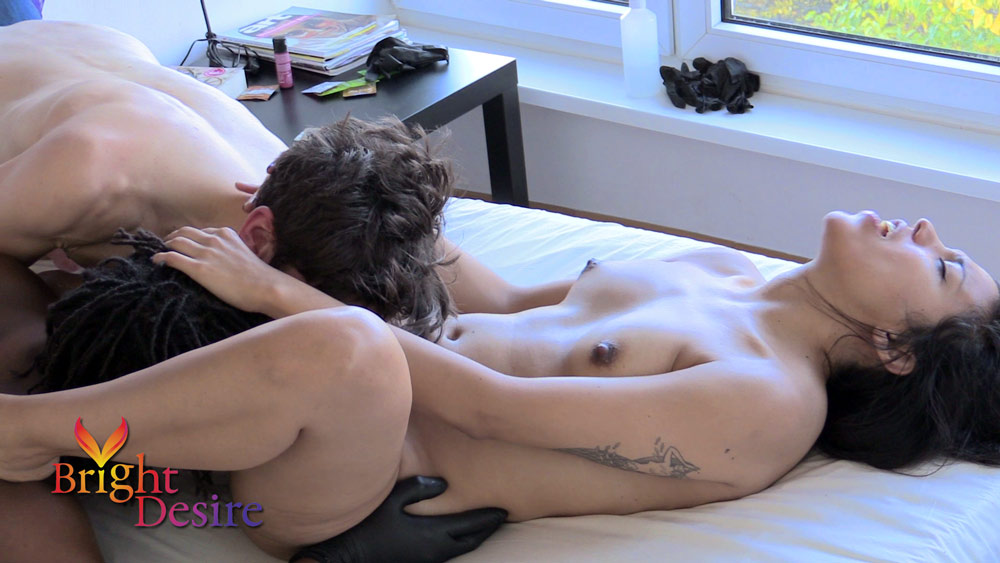 "Trinity", my award-winning short film, also features double cunnilingus. The short and it's extended threesome scene is available at Bright Desire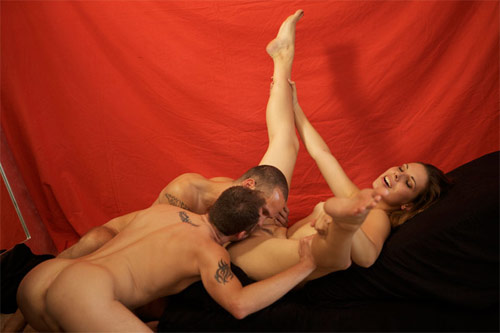 The Female Voyeur - Petra Joy offers another great depiction of female fantasies and this includes a bi threesome with double cunnilingus (pic above courtesy Petra Joy).
Five Hot Stories For Her - Erika Lust's first major film explores a variety of erotic scenarios including a very sexy threesome.
Want more cunnilingus porn?

Visit Pure Cunnilingus - the largest site on the web devoted to male-female cunnilingus!